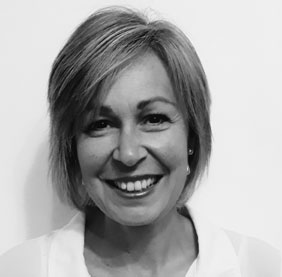 Helen –  ASD – AUTISTIC SPECTRUM DISORDER LEAD COUNSELLOR, LIFE COACH & VIRTUAL REALITY PRACTITIONER

SON WITH A DUAL DIAGNOSIS OF DOWN SYNDROME AND AUTISM
For clients with ADHD and ASD who want to explore their ASD traits further, Helen is the perfect counsellor. She has a wealth of ASD experience and also understands the ASD interaction with ADHD.
Helen is a qualified counsellor, life coach, mentor and virtual reality practitioner and has many years experience supporting clients with their objectives; overcoming common mental disorders such as anxiety, depression, stress, grief and loss applying CBT and Schema focused working interventions to aid healing from past experiences.
In her cognitive behaviour coaching work clients explore their values and beliefs systems, discover their true authentic selves, setting goals to improve their overall wellness and increase life satisfaction through maintaining realistic healthy habits &  relationships with their own self, with others and the world.
Helen is married, is a step mum and has 3 sons of her own. Her youngest son has a dual diagnosis of Down Syndrome and Autism. The birth of and neo-natal intensive care and his early development were traumatic for Helen and her family but over the recent years has propelled Helen into seeking out deeper knowledge & understanding about the mysteries, joys and traumas of autism. From becoming mum to an autistic child,  navigating the SEN territory, privatization of pedeatric health and care system – Helen has experience and knowledge she is happy to share.
Helen is passionate about autism and has acquired extensive knowledge of autism spectrum disorders and P.D.A as a parent, an employee and in a residential care home setting.
Since Spring 2020 Helen has been able to offer Psious Virtual Reality technology to deliver 360 immersive colourful mindfulness and relaxation environments, scientifically proven to reduce hypertension, stress, anxiety, depression and pain management.
Qualifications:
CPCAB LEVEL 4 – DIPLOMA IN LIFE COACHING STUDIES
CPCAB LEVEL 4 – EUROPEAN DIPLOMA IN THERAPEUTIC COUNSELLING  (C.B.T)
WJEC ADVANCED CERTIFICATE IN COUNSELLING
WJEC CERTIFICATE IN COUNSELLING SKILLS
UNIVERSITY OF DERBY – AUTISM/ASPERGERS AND ADHD
ASSOCIATION FOR COACHING – WHAT MAKES YOU REALLY TICK
PSIOUS THERAPY BEYOND IMAGINATION – SPECIALISED TRAINING IN THE USE OF VIRTUAL REALITY