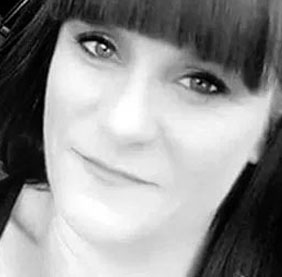 Sam – BA PSYCHOTHERAPIST, COUNSELLOR, REWIND TRAUMA THERAPIST, CBT THERAPIST, LIFE COACH & YOUTH SPECIALIST



MOTHER OF ADHD SON & DAUGHTER
Samantha is a fully qualified BACP registered counsellor and life coach.
Samantha has a son and daughter both diagnosed with ADHD. She herself is awaiting diagnosis of combined ADHD. Although Samantha had recognised a difference in her son, when a primary school teacher pointed out there may be an issue with his behaviour, Samantha was not happy! At first not wanting to think there was anything "wrong" with her son, she was reluctant to take things further. However, she agreed to a referral and he was very quickly diagnosed ADHD/ODD.
At this time Samantha was studying a Counselling Degree. It was then that she started to study ADHD in detail. Samantha wrote a dissertation on why Counsellors should receive training in ADHD. She could see mental health services in her area were letting her son down. He was getting no ADHD help from his Doctor, CAMHS, the education system or schools' counsellors.
Samantha is passionate about raising ADHD awareness in Wales. Also educating and supporting clients with ADHD and families of children with ADHD. Samantha and her son had no help and no support, and she is working hard to change this. There was no adult ADHD support in Wales so she has started a local support group and wants to reach as wide an area as possible.
It was during her Counselling training that Samantha started to realise she too had many symptoms of ADHD. With her extensive research and knowledge of ADHD she believes she is ADHD Combined type. As we know there is a strong genetic link for ADHD. Samantha is currently awaiting her diagnosis. With much research and by coaching herself, Samantha managed to leave University with a Foundation Degree in Counselling and went on to study for a BA (Hons) in Counselling, covering Neurobiology, CBT and Children and Young People.
Having been through some very distressing years with an adolescent ADHD boy and dealing with her adult daughter, suffering from anxiety and overthinking due to her undiagnosed ADHD, Samantha has a great understanding and first-hand knowledge of what it's like to live with ADHD at its worse. This makes her an empathetic and kind counsellor. She can relate with her clients as she has personal experience of ADHD. She is also now the Counselling Manager of a large public services body.
Qualifications
BA (Hons) Degree Counselling – including Neurobiology, Cognitive Behaviour Therapy & Children and Young People 2019


Coaching for Mental Health 2019

Certificate Working On-Line 2019

Coaching Young People 2018

Foundation Degree in Counselling 2018

Certificate – Trauma and Vicarious Trauma 2017

Counselling Skills level 3 2016

SEREN – Understanding the Impact of Sexual Abuse and Working Safely and Sensitively with Survivors 2016

Certificate – Understanding Depression and Anxiety 2016

Crisis Negotiation Training 2016

Certificate – Understanding and Working Safely with the Effects of Trauma 2016

Introduction to Counselling Skills level 2 2015