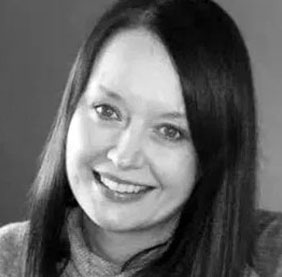 Marianne – COUNSELLOR & YOUTH SPECIALIST

MARIANNE IS WAITING ADHD ASSESSMENT 2020 AND HAS AN ADHD DAUGHTER
Marianne is qualified Person Centred therapist and a member of the British Association of Counselling and Psychotherapy (BACP). She has been interested in therapeutic counselling all her life, finding it rewarding to support people by offering them a space where they can feel safe, heard and understood during times when their worlds may feel complicated and overwhelming.
Marianne has extensive experience of working with young people (aged 11 to 18) and adults in a variety of areas such as: Anxiety, Low Mood, Self Esteem, Trauma, Self Harm, Family Issues, Relationships, Work and School Issues, Behavioural Problems, Exam Stress, Anger, Bereavement, Panic Attacks, Confidence, Self Care, ADHD, ASD, Parenting, Stress, Body Image.
As a Person Centred therapist, Marianne works in a non-directive and flexible way, prioritising the client's needs and works at a pace that suits them. Her working method includes talking therapy, as well as play and creative methods, such drawing and painting.
Marianne also has experience in working with people both pre-and post ADHD diagnosis and can support as the person comes to terms with the diagnosis and looking at ways to help them managing their feelings and symptoms.
Marianne is also trained in family therapy and is able offer sessions for families who are struggling with communication and their home life.
Qualifications
Treating Trauma Feb 2020
Treating Generalised Anxiety Disorder 2019
Safeguarding Training 2019
Creative Counselling Skills 2019
Low Mood 2019
Safeguarding Training 2018
ASD Workshop 2018
Separation Anxiety June 2018
Certificate in Working with Families (Family Therapy) 2017
ABC Diploma in Therapeutic Counselling 2014
ABC Level 3 Certificate in Counselling Skills 2012