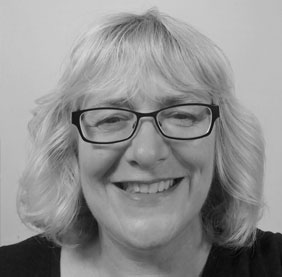 Ellie – BA COUNSELLOR, SUBSTANCE MISUSE & YOUTH SPECIALIST

ADHD DIAGNOSED AND ADHD SON
Ellie first suspected she had ADHD when her son was diagnosed as an adult. Since they share multiple personality traits, Ellie took some online tests which firmly lead towards her assuming she also had ADHD.
Ellie completed her counselling Diploma 10 years ago, progressing on to her degree shortly afterwards.  Within the degree she covered sexuality and diversity, integrating CBT and working with adolescents.
As a child she demonstrated painfully poor numerical skills, including the inability to tell time. Timekeeping and organisational problems were an issue and homework felt paralysing. Nobody ever suggested she might have ADHD.
Now as an adult, organisation is still a struggle, with Birthday cards, deadlines and decision-making still being a challenge. Her best tool is her calendar and her smartphone with its alarms, reminders and instant access to information all being invaluable.
Ellie is experienced in working with younger  people. She specialises in anger management which is so often a major issue for ADHD teens. She counselled at 'No Limits Youth Services and believes that early intervention is key to preventing or mitigating the damage to self esteem that ADHD so often causes.
She also has a real understanding of ADHD's connection to addiction having been a key worker and counselled for the various Substance Misuse Services.
Ellie also has experienced working with the survivors of sexual abuse having counselled at Rape Crisis.
Having come to her ADHD diagnosis much later in life, Ellie is passionate about helping clients in shock and disbelief about the possibility of them having undiagnosed ADHD. She has a real empathy and understanding of the inner turmoil and mixed emotions late diagnosis can bring.
Ellie believes that anxiety is so often a huge part of the life of someone with ADHD, which is why techniques for managing this are often an important first step in taking control.
Qualifications
BA Hons Humanistic Counselling 2011
Diploma Gestalt Counselling 2010
Counselling Skills Level 3 Certificate 2008
CBT Level 4 Certificate 2018
Certificate in Supervision 2017
BACP Certificate of Proficiency 2013
Solution Focused Skills 2011
Anger Management Facilitator Training 2011
Rape Crisis Counselling Training Programme 2009
Memberships
British Association for Counselling & Psychotherapy
Hampshire Association of Counselling & Psychotherapy