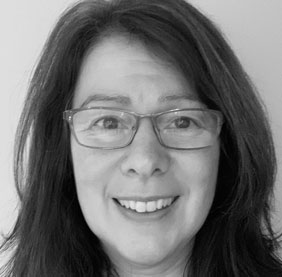 Val – MA Psychotherapist, Counsellor, CBT Therapist, Mindfulness Practitioner
DIAGNOSED COMBINED ADHD, THREE ADHD CHILDREN

Val is a fully qualified humanistic integrative psychotherapist registered with the BACP.
Val has three ADHD children – two Inattentive sons and a Combined daughter dispelling the myth that girls are insttentive and boys hyperactive! Val herself was diagnosed as ADHD at the age of 52 in the middle of training to be a psychotherapist.
Having worked hard to help teachers and other parents understand her son as he made his way through the school system and negotiated social situations as a child, Val did not manage to get a full diagnosis for him until he was 15.  It was only when faced with the mountain of GCSE revision that it became clear to the medical profession that he had ADHD in addition to the sensory processing disorder diagnosis he had received aged 5.
From this point it became obvious to Val that she and her daughter were also ADHD and she sought diagnoses for both of them. It was only really at this stage that Val felt she finally understood her own life experiences, which led to her researching further into ADHD.
In the final year of her MA in psychotherapy she wrote a dissertation on how ADHD clients are perceived by therapists and her findings from this work increased her strong desire to help others living with ADHD who are feeling misunderstood or judged by others.
Val combines her work with voluntary counselling and is passionate about helping other parents who are struggling to get their ADHD children correctly diagnosed.
Qualifications
Postgraduate Certificate in ADHD 2021
Masters Degree Integrative Counselling & Psychotherapy 2020
Certificate in Counselling studies Level 3 2016
Introduction to Counselling Skills Level 2 2015
BA (Hons) Psychology 2011
Working Online 2020
Working with Trauma 2019
Looking at Risk 2018
ChildLine Online Child & Adolescent Counselling Training 2015
British Association for Counselling & Psychotherapists
British Psychological Society