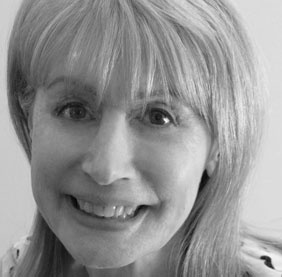 ACCREDITED COUNSELLOR, ADHD COACH, YOUTH & ADDICTION SPECIALIST
DIAGNOSED COMBINED ADHD. SON ASD DIAGNOSED
Roz was diagnosed with ADHD Combined in 2020.  It took three assessments for Roz to gain the diagnosis that she knew she had.  She has a long family history of ADHD which has largely been either misdiagnosed or not diagnosed. Roz is mother to a 40 year old son who was diagnosed with ADHD and Asperger's at the ripe old age of 37.  Roz calls her son 'her autism guru', as he has paved the way to her accepting and understanding the world of the Autism
Roz's background was in nursing where she adores her face to face work.  When she left nursing because of the (ADHD related) illness chronic fatigue, she chose to work with people again but this time as a counsellor and supervising counsellor.
Roz's counsellor training was Humanistic where she gained many tools for her therapy toolbox, her favourites being the more creative approaches to client issues. Roz knows the truth in the saying, 'one size does not fit all'. And with her ADHD clients, Roz believes that it is imperative to be able to think outside the box and work towards an individual plan to suit each unique individual.
Roz is now devoted to helping those with ADHD and those on the autistic spectrum, especially those who were not diagnosed in childhood. Roz knows the anger you can feel when the condition has been overlooked and the deep sadness that can come through lifelong  lost opportunities.
Creativity is in Roz's blood and she has designed, presented and produced counselling workshops and visual-physical counselling tools.
Qualifications
Creative Arts Supervision Training. Creative Approach. The Seven Eyed Model 2010
Clinical Hypnotherapy & NLP Certificate 2008
Emotional Freedom Therapy Certificate 2008
Advanced Diploma Integrative Humanistic Counselling level 4 (NCFE) Person Centred. Gestalt. Existential. Transpersonal. BACP Accredited 2003
Introduction to Counselling skills and theory Certificate 2000
GNC General Nursing 1973
Additional Training



CPD training ADHD & Autism
CPD Life Coaching
CPD Addiction
Mindfulness 2018
Life Coaching training 2015
NLP 2014
Sand Tray 2007
Brief Focused Solution Therapy 2005
Membership
British Association for Counselling and Psychotherapy
Additional info



Supervising Counsellors, Medical staff and Prison Officers since 2010
WORKSHOPS: 'Safe Place' technique for Trauma and Attachment Issues. All ages 2007
WORSKHOPS: TLC 'The Life Circles' – visual and tactile counselling tool. Recommendation by Principal Anne Main Dyslexia Action. 2005-2007
'Cogni Cube' approach based on CBT visual and tactile tool, wooden cube. 2005
Voluntary Youth and School Counselling 2003-2010