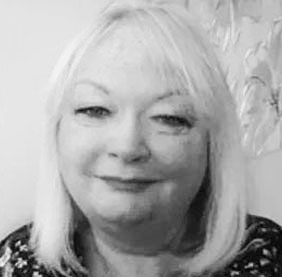 Lynda – ADHD COUNSELLOR, CBT THERAPIST, ADHD COACH, CLINICAL HYPNOTHERAPY & COUNSELLING SUPERVISION
MOTHER OF TWO ADHD SONS, HAS DYSLEXIA & UNDIAGNOSED INATTENTIVE ADHD
Lynda is a vastly experienced counsellor who brought up not one, but two ADHD sons! One diagnosed Inattentive, one Hyperactive. She guided them through some pretty hairy teenage years but they are both now in their 20's and both starting out on their careers and so far doing well!
Lynda is also the reason Headstuff Therapy exists at all ….. for it was her who was counselling Sarah when she spotted ADHD traits in her. It was Lynda who felt so strongly that Sarah was ADHD, even when a private, supposed ADHD specialist psychiatrist told Sarah she was not ADHD, Lynda encouraged her to not give up and to go somewhere else, so sure was she Sarah was ADHD.
Lynda's knowledge of ADHD comes not only from bringing up two ADHD sons, but also from working with ADHD teenager and adults for many years. Both male and female.
Lynda is a highly experienced counsellor with 25+ years' experience. She has worked as a Diploma Level Counselling Tutor and is a qualified Counselling Supervisor.
Lynda is passionate about helping people with ADHD and she believes the best part of someone finally finding out they are ADHD is that everything suddenly makes sense.
Qualifications
Trained in Humanistic Counselling integrating Transactional Analysis, Gestalt and Person-Centred Theories
Advanced Diploma in Humanistic Counselling (University of Wolverhampton)
Certificate in Transactional Analysis 101 (Institute of Transactional Analysis)
Diploma in Cognitive Behavioural Therapy (CPCAB)
Certificate in Supervision (CPCAB)
Certificate in Education (University of Southampton)
Life Coaching & Personality Testing (JCA)
DID Training with PODS
Diploma in Life Coaching
E.F.T.
Dialectical Behaviour Therapy
Member of the BACP, The British Association for Counselling & Psychotherapy, Registration Number 051281